Oct 29, 2020 11:07 AM Central
Halloween used to mark the beginning of the sick season for us. The temperatures dropped, the candy came out and so did the ear infections, sinus infections, and stomach flu. All of this added up to many, many trips to Urgent Care, sleepless nights, and sick days taken at work and school.
Now I see Halloween on the horizon and smile--bring it on! We are ready for you. In the last four years, I can count on one hand the times one of us made a trip to urgent care.
Our preventative wellness system was reinforced when I watched an insightful video by Dr. Edie Wadsworth on this very topic. Edie was a family practice doctor in Tennessee for many years.
She had some really helpful tips from an M.D. perspective on how to be prepared this winter.
1. Complete the Stress Cycle
I loved Dr. Edie's explanation of the stress cycle. She said that when we become stressed the most important thing we can do is to complete the stress cycle.
This means conducting heavy work or physical exercise where we are lifting weight. Bonus points if this work is done outside.
This allows the stress to be moved through our bodies. The last thing we want is for it to take up residence in our bodies.
Dr. Edie also recommended allowing yourself to feel whatever negative emotion that is stressing you out. Let it wash over you like a wave instead of eating it, spending it, or scrolling to numb it. This is where a good cry comes in.
One tool that speeds up the processing of emotions is aromatherapy. Dr. Edie pointed to these aromatherapy tools (seen below) as being particularly helpful for emotions.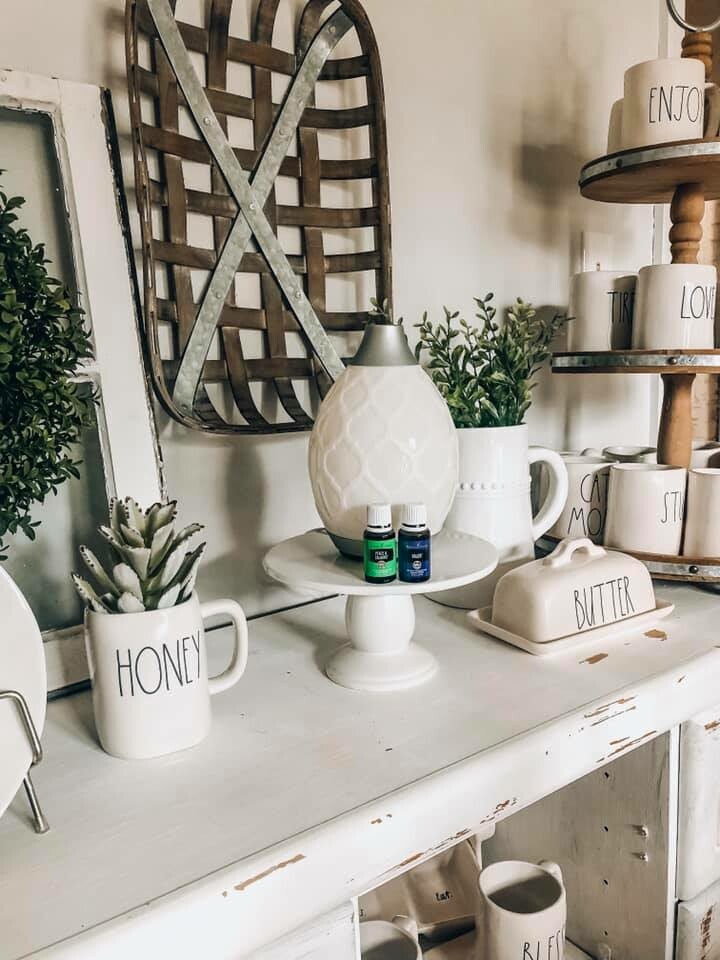 2. Cut the Sugar and Eat Whole Foods
Dr. Edie said to avoid the middle aisles at the grocery store. That's where all the processed food is that has been linked to inflammation in the body.
It's also where all the sugar is. Sugar suppresses immune function. Isn't it any wonder why kids get sick right around Halloween? That's when the candy comes out and stays out until Easter. All that sugar works against us in the fight to stay healthy this winter.
Dr. Edie said to
plan your meals around whole foods like lean protein, vegetables, and fruits. Go for those cruciferous veggies--kale, broccoli, cauliflower, collards, and arugula. Back it up with herbs, spices, and the allium family. Love me some leeks!
Dr. Edie also suggested daily doses of this superfruit drink which fights off irritation and swelling in the body. We love taking 2 oz of it in the mornings. It is low in sugar and chock full of antioxidants, which are like soldiers for our cells in the fight against sickness and disease. These packets really bring energy, too.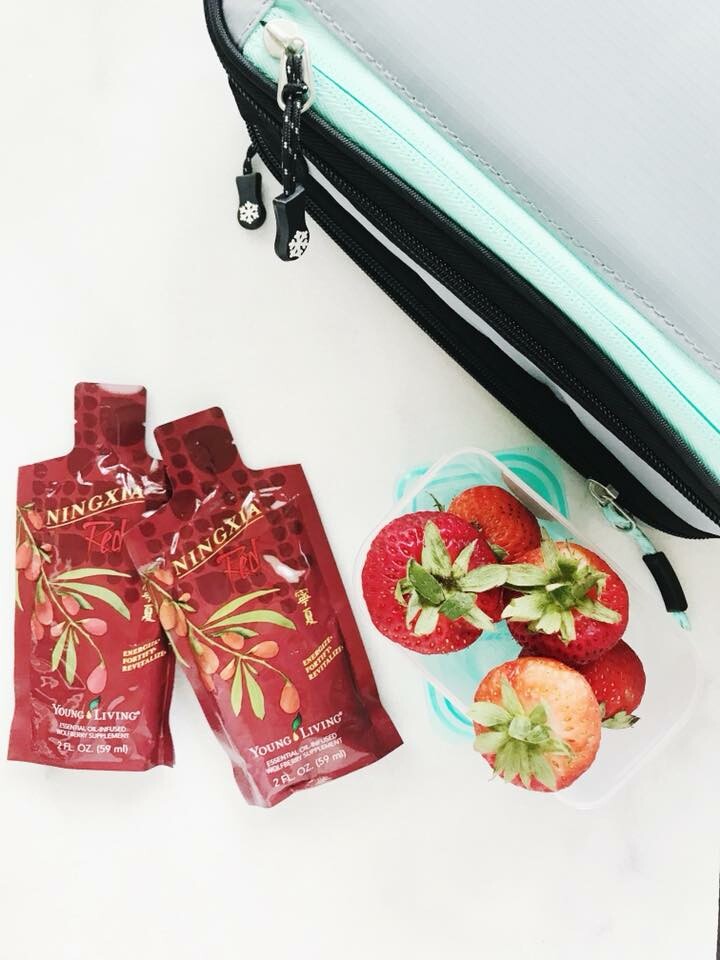 Dr. Edie quoted the statistic that the average female is exposed to 300 toxins in their own home per day! This comes in the form of cleaners, skin care products, makeup, even laundry detergent.
Who hasn't cleaned a bathroom with Scrubbing Bubbles or Kaboom and walked out needing an oxygen tank?
The compound effect of this over time is dirty cells. All these toxins seep into our cells and prevent them from doing what they are supposed to do. This can lead to autoimmune diseases like Hashimoto, PCOS, Rheumatoid Arthritis, and even Cancer when our cells literally cannot keep up with filtering all the junk out.
Even Asthma, Autism Spectrum Disorder, ADHD, and ADD are beginning to be linked to toxic overload in our environments both in utero and after birth.
Dr. Edie recommended protecting yourself by swapping out toxic cleaners, soaps, and detergents with a plant-based one. The products we use (seen below) are super affordable and concentrated for multiple uses.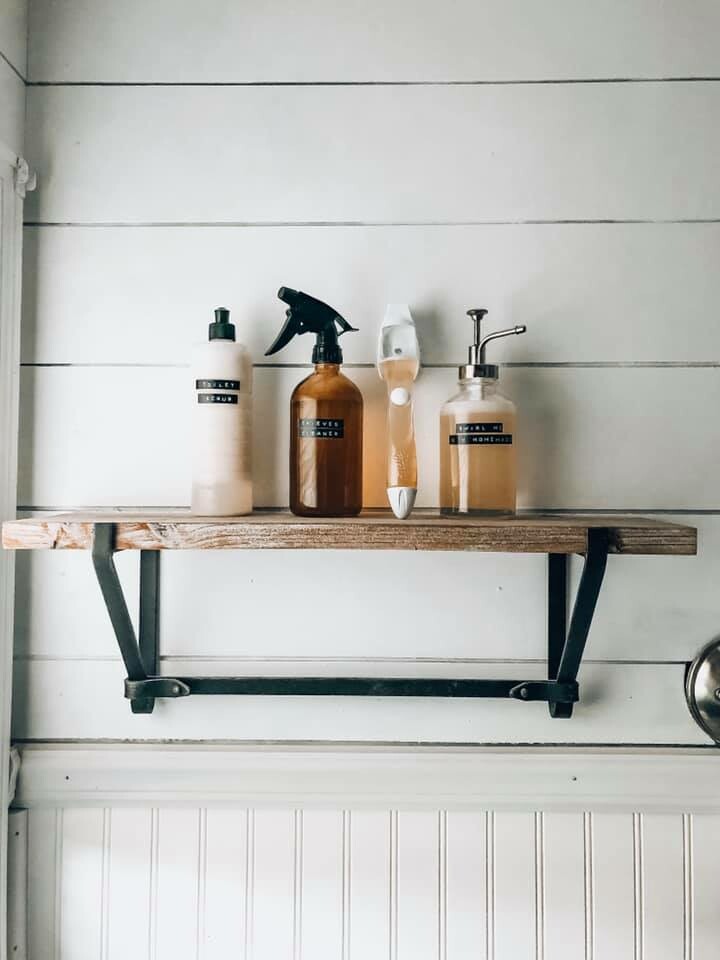 In her closing words, Dr. Edie suggested finding a meaningful project to focus on this winter. Even better if it involves outdoor time.
What does that project look like for you?
One project I will be completing soon is my
Be Healthy--Feel Good
(60 Day Program). This is the program I have used to drop 20 pounds, cure canker sores, stop chronic infections, and get my energy back after birthing and breastfeeding 3 children in 9 years. It is also the program I used to start talking to myself like a trusted friend, fix my scarcity mindset, and stabilize my hormones and emotions. The waitlist opened up for that program Nov. 1. You can read more about it
here
. There are some pretty amazing turnaround stories!
Have a splendid day!
Jacey
Oct 22, 2020 02:45 PM Central
One of the bright spots of this year was the time and space to think about our former routine and habits. Did we want to return to them or tweak them?
During all that time at home, we also had plenty of time to clean out our closets, refrigerator, freezer, pantry, and garage.
Maybe you did the same?
Being a 5 on the Enneagram and a default minimalist, I welcomed this decluttering. It made me feel a bit lighter in a heavy time.
It also kicked my mind into overdrive surrounding
ethical consumerism
.
I watched garment workers go unpaid for clothes they already made.
Warehouse essential workers were denied sick pay and proper PPE, even though their long hours made their company record profits.
Shockingly, many hospital employees in the U.S. are also being denied hazard pay, even though they are the heroes in this fight.
The rush to make unsafe cleaning products and hand sanitizer for outrageous prices left many with nasty side effects and less in their bank accounts.
I couldn't help but ask myself what purchases were we making that exacerbated these injustices?
In my mind, I use these filters to make purchasing decisions:
1) Will this product be good for our health and be safe for me and my family?
2) Was this product sourced ethically via wages paid and impacts to the environment?
3) What kind of company is the end distributor of this product?:
-Do they do business the right way?
-What kind of wages do they pay and hours do they mandate of employees?
-Do they knowingly sell toxic products and don't seem to care until busted?
-Do they give back to global relief or local charities?
-Would I be sad if they closed?
Putting those filters in place, here is where we are at with 11 categories of purchases.
My Purchases I Am Content With:
I realize the perfect scenario is to grow your own produce and raise your own protein. I look forward to my giving garden and the impact it will have someday, however I am not going for perfection here. I abide by the Dirty Dozen and try to find grass fed beef and organic chicken.
For the non-gardeners, we rely on a food chain in the U.S. that is accomplished by many global hands. All we can do is make sure that the food we buy is working for our bodies and that the retailers we purchase from are worthy of our dollars. Maybe along the way, we hear about brands using child labor (like Nestle) and we skip those products at the store. If we make changes along the way, that's ok.
I have found a few choice food retailers that I love supporting in my area for food.
One of them is Target. I was happy to see that Target continues to give employees raises and bonuses throughout this pandemic. I don't love every cleaning product that Target sells or the way every piece of clothing is manufactured, but I love that I can get a box of Lego's, a package of razors and a carton of lactose free milk in one trip and not pay for tax with the Red Card.
You can read more about the others in my Smart Shopping Guide found
here
.
3) Makeup
I group 2-5 together, because I buy these all from the same U.S. company that delivers straight to my doorstep. (Spoiler alert: It is not Amazon, but even more environmentally friendly in that what I buy from them comes in one box). I have been doing business with this company for four years and have been nothing but impressed.
I continue to buy from this company because of their safe products, the ethical way they do business and their sourcing of global goods. To date, I have not found any other company that does business the way they do with the breadth of product they carry. (Case in point: I can get both a pack of non-toxic baby wipes and a box of gluten free pancake mix from France here.)
It's the only store I shop where I no longer have to read labels, because every product is safe and health-promoting. (P.S. I still read the labels).
I watched closely as they covered all their bases during this pandemic and still managed to give back to the community in these ways:
A) We are working with Baby2Baby to fulfill needs for baby essentials and personal care items in family resource centers, homeless shelters, health clinics and Head Start centers across the nation.
B) We donated over 400 pounds of food to the Utah Food Bank after temporarily closed our on-site cafe at Global Headquarters.
C) We offered the use of the former U.S. corporate building in Lehi, Utah, to the Utah Department of Health as hospital overflow.
D) Our Foundation donated 1,728 boxes of True Grit Einkhorn Flake Cereal to the Cereal Project, which distributed the cereal to aid local schoolchildren and families.
E) We donated 500 packs of our Seedlings Baby Wipes to Silicon Slopes Serves to aid their short supply. This donation will be sent to One Utah Child Care programs.
F) Our most recent donation to the Tracy Aviary will help this important institution through this tough time. The aviary's gates are closed for the time being, so it relies on donations to continue caring for birds and maintaining their grounds and facilities.
G) We donated 1 percent of all North American proceeds from our most popular product line through the month of March 2020 to Meals on Wheels. The total donation--$233,767--was given directly to the Meals on Wheels COVID-19 Response Fund.
These are the kind of companies that get my dollars--every month.
My Purchase Areas I Am Actively Working On:
Although we have ditched plastic water bottles for good by purchasing a
Berkey Water System
, we still have our vices.
Like many households, we go through a lot of tea and a pot of coffee at our house everyday.
I am trying to do better at sourcing tea and coffee brands that are organic, local, and fair trade for these reasons:
A. Coffee and tea production make a huge impact on wages for millions of workers around the world.

B. Tea leaves are routinely sprayed with chemicals, some of which are known to disrupt thyroid function in the body.

C. Local tea and coffee shops are some of the hardest hit during this pandemic. I love visiting independently owned shops like

The Nile

in Mesa,

Infusion Coffee & Tea

in Tempe,

Alternative Fuel

in Rapid City or

The Daily

in Bozeman. Will they make it past this? It is up to us--the consumers-- to make sure of it. Call your favorite coffee shop today and order a pound of coffee. They will be delighted you did!
I am focusing on thoughtful gift-giving this Christmas, not just mass produced plastic goods in a box. Like coffee shops, gift shops are also strained for cash right now. Many are closing for good. I can't wait to support local and online gift shops that make ethical goods this Christmas. Do you have any favorites? Drop them in comments.
Here are a few of my favorites:
Love & Lava Designs
--local AZ jewelry maker who is also a teacher. I love her gemstone bracelets. Many diffuser bracelets aren't made with real gemstones like these are.
Honeybee Wraps--
Made in Australia eco conscious food wraps and bags in the cutest prints.
Passion Planner
--(use my code JACEY10 at checkout and I will send you stickers!). My absolute fave paper planner. Now carrying a digital version!
I am also going to be ordering a few artisan made gifts from my favorite online retailer in 2, 3, 4, and 5 above. I am currently eyeing the wool dryer balls, handmade wood trees for mantle decorations and the advent calendar. These purchases will support women entrepreneurs in poverty-stricken areas in both the U.S. and globally.
Makes for a feel good Christmas season to see the joy in the eyes of people I love opening these gifts that were made ethically and with love.
This is the area of the most awareness and movement right now at our house. I used to love my trips to
TJ Maxx
, because it felt like a luxury garage sale. Now, we take those trips to Goodwill instead.
At some point during this pandemic, I went through my closet and started to ask myself, "who made all of this?"
Then the
#PayUp
movement started and I was even more motivated to feel good shop for my closet.
One of the saddest business closure stories I read in the last few months was this clothing maker in Nashville having to shut their doors and put all their seamstresses on unemployment indefinitely. They made the cutest, timeless linen shorts. Really bums me out that I won't ever get to own a pair now.
This is an area of constant discussion and learning at our house, because I have a ten year old and 13 year old daughter. Clothes are a big part of the teenage years, but I also want to teach them many of the fast fashion brands are made by girls their age in unsafe factories around the world. Yet, many of these children are earning wages that their families desperately need for food and rent. So, what do we do?
Keep asking questions and seeking better options.....
I love what LA is doing for the Made in USA fashion movement. Check out an article on that
here
.
For now, I am loving not needing to buy as many work clothes. What about you?
Three Areas I Still Don't Have a Clue
:
I seriously want to get rid of my Apple products after learning that Apple stashes all of its billions offshore, so as not to pay corporate income tax here in the good ol' USA. Not to mention some of the rumors coming out of Apple factories in Asia. Plus, the way they source raw materials also brings up concerns of child labor.
Why can't we just have a cell phone manufacturer that isn't all about greed and pillage? We use these pocket computers every dang day, for heaven's sake.
Do you know of any options here? Please share them in comments if you do.
Two words: plastic and batteries.
Soft, plastic toys like rubber duckies--straight up toxic!
Battery consumption goes without saying...
Does that mean every toy has to be wood?
What about Legos?
Clearly I need to do some more research here, but I think it's a safe bet that we have consumed just as much plastic in toys, costumes & dolls the last 13 years, as we have plastic water bottles.
As far as I know, plastic doesn't compost real fast.
Who makes these toys? Do they get paid fairly?
What about all these toy retailers going out of business? (i.e. Toys R Us)
When was the last time you visited a locally owned toy store?
Again, please share your thoughts and research below.
I know after doing a minute of research that much of our new furniture is coated with materials that off-gas into the air in our homes. These off-gases can turn out to be fairly toxic to the human body.
This includes mattresses, upholstered items and even wood furniture with all of its stains and varnishes.
Who makes this furniture?
I guess it's a safe bet to buy antique?
What do you do for new furniture purchases?
In conclusion, we are all at different points in this journey. I am not sure anyone has really mastered all of these categories, but if you have made progress in any of these areas please do share in the comments.
For now, if you want to know how I cut my shopping time for essentials in half you can find my Smart Shopping Guide
here
or join my Full & Filtered Life Facebook group
here
where we chat about these topics all the time.
Have a Marvelous Day,
Jacey