Apr 9, 2020 10:58 PM Central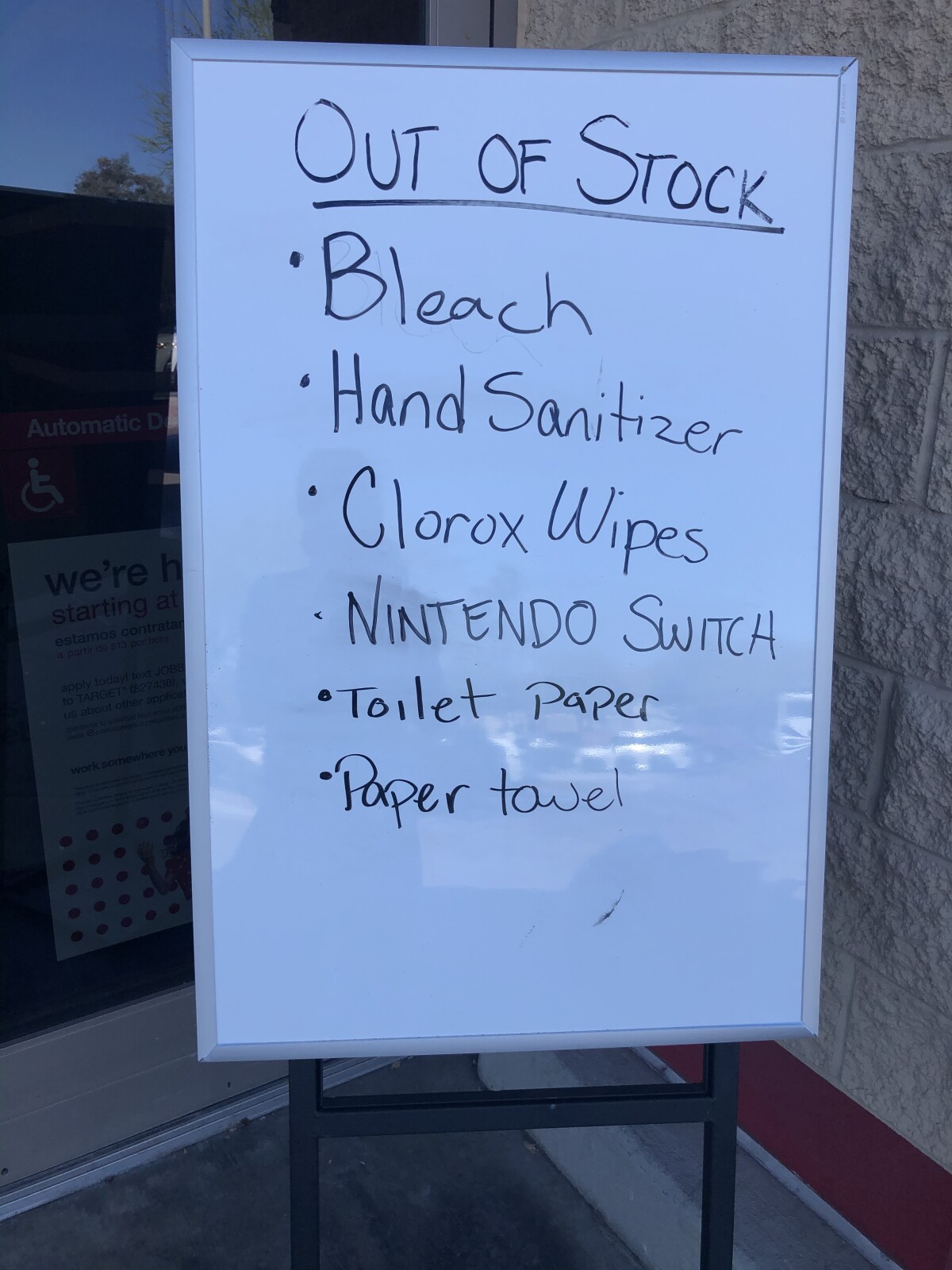 The evolution of our family shopping trips is a fun trip down memory lane. Read on for some clever ideas on how to spend that stimulis check when it hits your bank account later this month.
Law School (circa 2003): Walmart. We were newly married and broke, so our weekly shopping trips were done together. Those were fun times trying to decide whether to buy the fancy coffee or Folgers--again. This is the stage of my life where I realized that some families have no choice but to shop at Walmart. Walmart is NOT my favorite place to shop. I am not a fan of how they treat their employees. But I will never judge anyone who has to shop there.
First Real Jobs (pre-kids): We could finally swing a Costco membership! Plus an occasional trip to our local crunchy food co-op where it seemed like dreadlocks were a requirement to work there. I loved that store. The food counter was amazing and you could even bring your own bottles in to refill your body wash. Not super easy on the bank account though.
After Kid #1 (circa 2007): Monthly Costco trips (the best diapers) and weekly Target runs. If you have kids you realize your car can drive itself to Target right? It knows the way. For food we employed a steady rotation of Safeway, local family-owned grocery store and the yuppy grocery store (special occasions).
After Kid #2 (new zip code): Sam's Club, Target and Safeway WEEKLY. My food and household budget was out of control, but I was too tired and overwhelmed to pay any attention. Just kept on shopping!
After Kid #3 (Amazon debut): Hallelujah! The diapers and wipes came right to our door every month. I sort of felt like we were cheating on Target, although we were still frequent visitors to the "red dot store," as lovingly coined by my youngest. We continued to shop at Safeway and Sam's Club for groceries every week.
THEN somewhere between working nearly full-time, raising 3 children, doing most of the cleaning, almost all of our shopping and supporting a spouse who worked 12 hours a day and coached every summer weekend I barely recognized myself anymore. At the end of every weekend there was nothing left of me, And then I realized I still needed to run to the store! Ahhh! I just kept putting one foot in front of the other and slid into work on Monday with my cups (plural) of coffee in hand.
Looking back now, I think it was our budget that finally forced me to make adjustments that benefited my physical and mental health. Full Disclosure: our food and household budget needed to be reigned in. So I did what I always do when I need wisdom, I turned to the friendly experts I could read. I read the book 7 by Jen Hatmaker and started following a blogger who became famous for Grocery Budget Bootcamp. Somewhere in the middle of reading these two authors something seriously CLICKED for me.
Five years ago I began to develop this system I continue to refine today. I call it my Slash Shopping System. As in SLASH your dollars spent and time spent shopping in HALF! Let's go over Step 1 this week:
Step 1: Commit to shopping at ONLY 3 store
s
.
How many stores do you typically shop at in a given week to stock your kitchen, laundry room and bathrooms? Make sure you factor in online retailers too.
Here are the three stores I shop at:
I visit a local grocery store with my list in hand. It is a discount grocery store similar to Save A Lot or ALDI. I save a ton of money on pantry items here. $1.00 boxes of granola bars and $.49 bags of chips. The eggs are the same as at Walmart and they are quite a bit cheaper. The bread is also cheaper and we go through a lot of bread. I saved a ton on Easter Candy today. It makes my heart happy to support this locally owned store, because I want the dollars to stay in the community. ESPECIALLY NOW! The last thing I want to see is this family owned store close because of this pandemic.
I also visit Target which is right across the street from the grocery store, so that saves me gas and driving time too. I love that Target is hiring right now and also committed to raising the minimum wages for their workers to $15 per hour. I visit Target every week AFTER I visit the grocery store to pick up any items I could not find there. Most of my Target purchases are from grocery. I skip the entire cleaning, baby, medicine, and beauty section because of my third store (see below). I save 5% at Target with my Red Card. Target also has pickup options, so you don't have to go inside. I think in some states they might deliver?
My favorite online natural wellness company is where I purchase all of my laundry and bathroom items, as well as a few kitchen essentials at 49% off their retail prices. I bought a one-time membership kit to secure this lifetime discount. My all-natural cleaners, detergents, makeup, hair and body products all come from this company. I place two orders per month—one at the beginning and one at the end. We also purchase our bioavailable supplements, the red super juice that fills us with natural energy, 0 THC CBD oil for focus and our pure essential oils from this same company. These two online orders save us a ton of shopping time. We love the purity of their products, the non-toxic ingredients and the results we have with them. I modify my orders every month based on what we are out of and they are delivered right to my door step. They even have a pre-paid annual shipping discount like Amazon Prime, so our boxes arrive in 3-4 days for less than $5.00 shipping per box.
With this Slash Shopping System, I cut my shopping time (Including online time) down to 2.5 hours per week!! This gets us everything we need to stock our kitchen, laundry room and bathrooms.
Cutting back to just three stores was a huge time saver for me! I suddently had more time for ME again.
Next week I will talk more about the money side of the Slash Shopping System.
Until Then,
Seek Peace & Pursue It,
Jacey